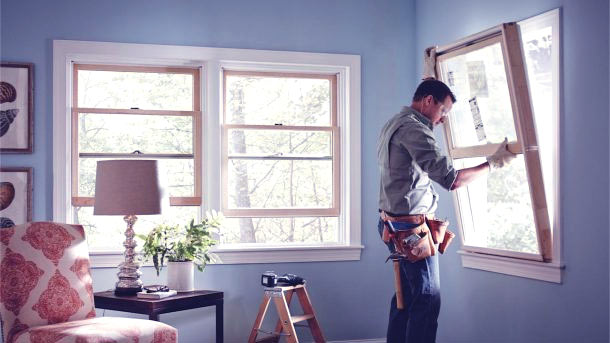 Last updated on November 7th, 2022 at 10:34 am

.
People seldom think about replacing the windows of their homes or office even when renovating the whole house. This is probably because they are not aware of how critical windows can be for home improvement.
Perhaps at first glance, you do not feel that the windows have to be replaced. However, sometimes, the not-so-apparent reasons can create big problems in the future. Let us take a look at some of the situations which should prompt you to consider replacing your windows.
Let us discuss the important 10 reasons to replace windows.
They got broken or worn-out
One of the most apparent reasons for replacing a window would be that they appear too old and worn out. Perhaps the wear and tear over the years has compromised their functionality. If your window raises safety concerns with its breakage, it should be promptly replaced.
​
You need to upgrade for lower energy bills
Old windows cause air conditioning and heating issues. They increase your energy bills significantly. Old windows are subjected to wear and tear. This gives rise to ventilation issues, which in turn can prove to be quite costly for you in the long run.
Weather stripping and caulking can temporarily remedy the situation, but you will find it much more practical to replace windows as this would save you a substantial amount in energy bills.
It could also be that the time has come to upgrade. Old homes usually have single-pane windows. New windows offer advanced features like heat-reflecting coatings and argon-filled glass. You might want to think about replacing the windows if you wish to make use of the upgraded features.
​
Your home interior needs renovation
Perhaps you are renovating your house interiors. In that case, you would want the windows to complement the décor and not clash with it. Replacing them might be a good idea at this point.
​
You need sound-resistant home interior
With time, neighborhoods have become busier with noise all around that penetrates the houses easily. After a long hard day at work, you would want nothing than to sit back and relax. However, the buzz of cars and the noises of neighbors prevent you from doing so. In such a situation, installing windows with better soundproofing can save you from a lot of trouble.
​
They are having condensation issues
Old windows have the problem of condensation and frost buildup on the sills. This usually happens in those windows that are uneven or become damaged over the years. If you notice condensation on your windows, take it as a sign that they have worn out and need to be replaced.
​
You want to enhance the value of your property
Old windows that are out of style or lose their functionality lower the value of your house. If you are contemplating on selling the property, it is advisable to replace the old windows beforehand.
The old windows would not create a good impression on potential buyers. Thus, they would likely not agree on your desired price for the property. If you want to enhance your property value, replacing windows will be a worthy investment that will be profitable in the long run. It will increase the curb appeal of your house.
They are too hard for opening or closing
Windows that are hard to close or open raise safety concerns. In case of fire or similar other events, harder to open windows will make escape difficult.
Years of usage leads to the windows falling out of alignment. Thus, opening or closing them becomes challenging. If your windows get stuck frequently, it might be a good idea to have them replaced.
Furthermore, old windows often do not shut smoothly. They slam shut due to their instability as their tracks are warped. This slamming shut of the window can be dangerous, particularly on windy days. There is always a risk of the glass shattering, which increases the risk of injuries.
Therefore, if you notice anything amiss with the opening and closing of your windows, it is advisable to replace them lest you land in a big problem.
​
They are leaking
Leaking windows can cause water damage and also give rise to health issues by promoting the growth of mold and mildew.
Perhaps you notice moisture buildup on the window ledge. Or maybe the carpet underneath the window appears wet. It could also be that you have to put towels around the window during the rainy season. All these are signs that the time has come to replace your window.
You have the option of replacing a leaky window with something sturdier and more stable. You wouldn't want your furniture or walls to get spoiled due to leaky windows. Thus, it makes sense to replace them in case of such a problem.
​
Window type & style need to change
In a lot of houses, old windows do not match the surrounding décor. While the house is renovated over the years, the same cannot be said about window upgrades.
Perhaps your windows appear out of date or do not go well with the rest of the décor. It could also be that you are tired of the same style and are in need of a change to break the monotony. Whatever the case is, replacing windows can be a breath of fresh air for your house.
Indeed, you will find that the whole interiors of your house seem upgraded and fresh once you replace windows of your home.
​
You just survived the dangerous storm
Perhaps there was a storm in your area recently, and your windows were at the receiving end of significant damage. Strong winds often weaken the foundation of windows. Therefore, it is advisable to replace to impact-resistant windows to make sure that your safety is not compromised.
​
Final words
Windows are critical not only for aesthetics but also for safety and overall cost. Therefore, if you notice any problem with the windows of your house, replace them at the earliest, lest the delay ends up being costly for you.
Sometimes, a slight change is all that is needed. Do not hesitate to get a new look by replacing your old windows.